You can order by:
1. Email (preferred): gary@saretzky.com
2. Phone : (609) 392-4484
3. Visit Gary's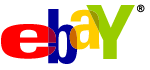 auctions here.
If link to auctions doesn't work, please search by seller ID saretzky using the advanced search option.
Be sure to include the book name and number with your call, email, or mail.
Shipping (U.S.): $5.00 for 1st book; .50 per book thereafter. Foreign orders, inquire re shipping. NJ residents please add 7% sales tax. Dealers please provide tax exemption number if from NJ. Institutions invoiced. Checks/ money orders in U.S. dollars, payable to Gary Saretzky; pay by bank transfer or credit card through PayPal.com; or use a bank transfer or credit card to send a money order with BidPay.com.
Did you know you can email money with PayPal.com? PayPal lets users send and receive money by email - all with the click of a mouse! PayPal charges the money to an existing credit card or bank account. It's faster, safer and easier than mailing a personal check. https://www.paypal.com/us/